Vinatieri To Aguayo: Call Me
August 26th, 2016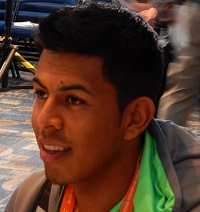 Maybe it's a good thing the Bucs-Browns game is nationally televised tonight on CBS.
Let Roberto Aguayo shake the demons from his head for the whole country to see. Lord knows nobody watching the game will be heading to the toilet when/if the Bucs have to kick an extra point.
Yes, the Aguayo obsession has gone national. Even legendary kicker Adam Vinatieri, the Colts' future Hall of Famer, has weighed in to ESPN.
ProFootballTalk.com explained.
While answering questions about Aguayo's struggles, Colts kicker Adam Vinatieri recalled being told by then-Patriots coach Bill Parcells that he was on thin ice after missing five field goals in the first four games of his rookie year and said he's willing to share what he's learned with the rookie.

"He can give me a call anytime he wants to," Vinatieri said, via ESPN.com. "There's a brotherhood with the specialists. There's not many of them and we don't get any respect, so we have to show a little respect for each other. We have to help each other out if we have the opportunity."
Man, Joe hopes Aguayo doesn't hear about this offer from Vinatieri. The poor kid doesn't need yet another voice in his head.
Enough already.
All anyone can tell Aguayo is to relax, and he already has heard that about 200 times.
Maybe Aguayo needs to take basic anxiety medication, get drunk for a couple of days, or find creative forms of stress relief. Or maybe he just needs what Dirk Koetter says is good for everyone — competition.