Top 10 X-Factors For 2016 – No. 7
July 10th, 2016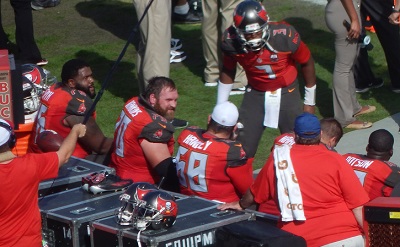 The Bucs have a pile of key question marks entering the 2016 season. Most teams do.
For this countdown series, Joe looks at this year's top X-factors, guys with question marks who could be great difference-makers, positive or negative, based on changes in their performances.
Jameis Winston – No. 7
Yes, any clown can make the argument that America's Quarterback, Jameis Winston, should be No. 1 on this list. But that's too easy, and it's probably inaccurate.
The Bucs' offense ranked fifth in the league in total yards last year. But it struggled to put points on the board (20th in the NFL) largely due a lack of talent around Jameis and gruesome field goal kicking (72.5 percent).
Look what happened when Vincent Jackson and Louis Murphy got hurt. Look at all those drops by Mike Evans. Look at those two fumbles by Doug Martin in a five-point home loss to the Bears. There was a hell of a lot going around Jameis that needs to be cleaned up.
Jameis drives the bus for the Bucs, but he's not going to force a massive change to the win total with his play. Joe expects steady and simple growth from James this season.
Charles Sims – No. 8
J.R. Sweezy – No. 9
Gerald McCoy — No. 10