No Respect II
April 22nd, 2016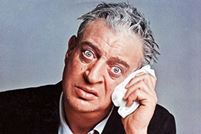 Memo to folks who work for the NFL: Please know your better players' names. No need to pull a BSPN and misidentify top-shelf players.
Joe has to doff his cap to the NFL. The draft analysts for NFL Network hold conference calls in the days leading up to the draft and the kind folks of the NFL pump out the transcripts. Given that these conference calls often last an hour or more, that's a boatload of typing, often by interns.
Joe greatly appreciates the effort. But once again, a top player has been misidentified and once again it is Bucs linebacker Kwon Alexander.
A few weeks ago, Joe brought word that analyst Charles Davis, in discussing the defensive needs of the Bucs, didn't even have Alexander as a starting middle linebacker. Joe knows Davis and has seen him at One Buc Palace and understands he just had a massive brainfart. What galled Joe is that no producer at NFL Network studios outside Los Angeles who typed the namecards knew they had totally forgotten about Alexander. Talk about zero research!
Well, Davis was involved in a conference call and while discussing linebackers, mentioned Alexander's name. But whoever typed up the transcript, had Alexander's first name as "Juan."
Q. We hear defensive coaches talk a lot about the importance of being strong through the spinier defense. But with passing games where they are right now, can you guys just outline what you feel most defensive coaches want now maybe, as opposed to even as little as seven, eight years ago from defensive
tackles, linebackers, safeties in terms of skill sets?

CHARLES DAVIS: I don't think as much has changed as maybe people think. I think you have the ability to mix and match and get guys in, though it's interesting watching how the colleges are starting to influence the NFL a little bit. I keep saying for the first time, I probably need to quit saying that, but I feel like the colleges are influencing the NFL all the time. So they're playing more up tempo, trying to keep certain sets out on the field. But you still want the same basic skill set. It's just harder to find at times.

I think this year Daniel has outlined all the defensive tackles in the draft. This to me feels like almost an anomaly, especially going forward, because the way colleges are playing, the big guys don't get to stay on the field anymore. A lot of times they don't even start them on the field because they've got these drives and they're going fast, and you can't just keep them out there. So you're still looking for the same basic set with what you've got to deal with, big guys inside, dealing with the run game, but you need linebackers that can stay on the field and run, and that's why the smaller linebackers out of college are finding homes. Juan Alexander last year from LSU and Tampa. When did he become a starter? Like week two of training camp. But he's an undersized guy. This year, Deion Jones coming out of LSU,
highly regarded.

And then the safety position. Figuring that out, that's been a hard thing for everyone, because safeties have to do so much more in terms of coverage as opposed to just being those big thumpers like a Kam Chancellor that just knocks you over, and the way Arizona plays defense now with Deone Bucannon, and Tony Jefferson who are essentially linebackers. Mark Barron has dropped down from safety to linebacker for the Los Angeles Rams.

So they're all looking for a bunch of different skillsets along the way. But still trying to find the same package of guys. Can we put these smaller guys out there who can still hold up when people decide to run the football?
Is it too much to ask that even interns have a modest understanding of the top players in the game, or at least returning starters? This is the second time in less than a month the NFL has embarrassed itself in this regard.
C'mon fellas, it is the offseason. There's time to look at team websites and monitor the projected returning starters.