Excitement At One Buc Palace
April 5th, 2016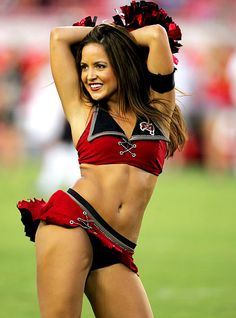 So players have been filtering in and out of One Buc Palace working out on their own to prepare for Bucs football 2016. Boring, but true.
(Sorry, Joe is not one of these guys who gets sweaty and pants and rocks back and forth in his office chair over professional football players staying in shape. As the great Warren Sapp once famously said, "You don't pump weights on the 50-yard line.")
A reason players may be coming in on their own is the vibe resonating from the coaches' offices. No longer under the boot of Coach My Scheme, it seems the new coaching staff has brought juice and an open mind to their jobs that may have been lacking in recent years. Joe is reading between the lines of Bucs AC/DC-loving general manager Jason Licht.
In a recent edition of the "Peter Schrager Podcast," Licht explained the atmosphere created by the staff of first-year Bucs head coach Dirk Koetter is invigorating.
"It has been great," Licht said. "There is a lot of energy. Everybody works really well together. Couldn't be more excited about everything they are bringing now. It is a great place now. Fans should be excited."
Well, one guy excited is America's Quarterback, Pro Bowler Jameis Winston. After the Bucs hired rising college coaching stud Todd Monken as offensive coordinator, Jameis, per Greg Auman of the Tampa Bay Times, got a call right away from his old college coach at Florida State. Jimbo Fisher was apparently all geeked about the Bucs bringing in the Southern Miss coach who once worked with Fisher at LSU when he served as offensive coordinator.
If the Bucs general manager is excited about his new coaching staff, and a college coach is excited about Koetter's hires, then, yeah, Joe can see why Licht said Bucs fans should be excited, too.