Tap The Martin Brakes!
March 8th, 2016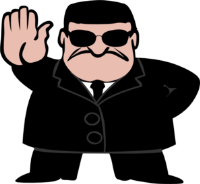 It seems the Bucs and Doug Martin are not that close after all.
Despite a report that the Bucs and Martin were close to a deal, Mike Garafolo of Fox Sports Twitters out that there is a still a "gap" between the two sides.
@MikeGarafolo – Still a ways to go for Doug Martin and Bucs. Hunch was eventually he'll re-sign there but there's a gap to bridge. Still time. We'll see.
As Joe stated just minutes ago, it is just common sense if Martin's agent has waited this long, why not another 16 hours to see what the market brings? That's just looking out for your client.
The cash the Jags dropped in Chris Ivory's lap, Joe's going to guess that raised the tide for Martin.