Licht Body Slams NFC South Peers
January 20th, 2016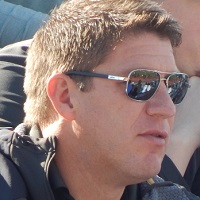 Last year's NFL Draft sort of felt like general manager Jason Licht looked at the hot mess of a product delivered by Lovie Smith and decided he was sick and tired of eating rotten fruit week after week.
Licht waved off the many doubters and haters of America's Quarterback. Licht shook his head at the multiple experts who considered his new left tackle fat and lazy. Licht traded up to draft a Division-III left tackle so he could play right guard for Tampa Bay. And Licht was the guy who ended up with the crazy-fast, 20-year-old, 225-pound linebacker every NFL suit (after the draft) conveniently said they loved but didn't select.
Those four Buccaneers, Kwon Alexander, Ali Marpet, Donovan Smith and America's Quarterback, Jameis Winston, were named to the All-Rookie team yesterday.
Combined, the Saints, Panthers and Falcons put one player on that team 27-position team: New Orleans linebacker Stephone Anthony.
Bucs fans, that's how you get a leg up on your division. The extremely rare grand slam by Licht is what builds a champion.
Now it's time for Licht to nail another drat and bag a couple more impact free agents, like he did last summer with right tackle Gosder Cherilus and center Joe Hawley.
Another last-place finish and will not be — and should not be — tolerated by any Bucs fan.