Last Keenum Pass Was With 18 1/2 Minutes Left
December 18th, 2015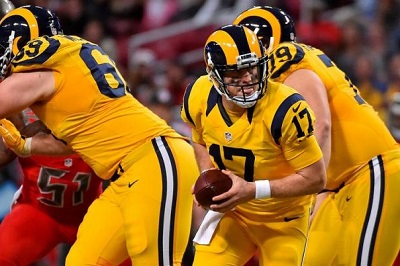 Joe is a little befuddled this morning by so many Bucs fans thinking they watched a competitive football game in St. Louis.
Perhaps it was all the alcohol being consumed during last night's action.
Rams journeyman quarterback Case Keenum threw his last pass with 3:32 remaining in the third quarter. That's how bad it was. Think about that for a minute.
The Bucs were trailing 28-6 after three quarters. The Rams closed the third by running up the middle on 3rd-and-9, despite their QB completing at a 14-for-17 clip.
Yes, folks, this game was over early. The Rams went in turtle mode and combined it with a prevent defense. Hooray for America's Quarterback, Jameis Winston, carving up that prevent D, but it should be kept in perspective.
In a must-win game, the Bucs should not have been steamrolled like they were, coming out "flat" in their lone shot on national television, on the heels of coming out flat at home with a 6-6 record.
Lovie Smith has talked about past beatings leaving "a scar." This should be one of those scar games. This shouldn't be shrugged off as a one-score loss during a quick-turnaround week.