Bucs-Saints Open Thread
December 13th, 2015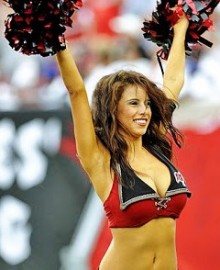 Can the Bucs walk the walk and move to 7-6 today?
What an accomplishment it would be to sweep the Saints and the Falcons in one season.
Dive into the comments section and react all through today's 1 o'clock game.
You can also chatter in the new JoeBucsFan Message Boards. It's easy. If you haven't already, just register, confirm the automatic email, and then sign in and play.
Have fun. Bad words and naughty posters will be filtered.
Go Bucs!