Bucs Have Three Rookie Of The Year Candidates
November 1st, 2015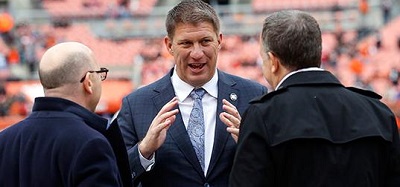 Whatever you think about the Bucs right now, it's undeniable that there is some wizardry at play in the Tampa Bay front office.
Seven games into the NFL season, and the Bucs have three legitimate Rookie of the Year candidates.
First, there's 21-year-old Jamies Winston, America's Quarterback, who set the rookie record for most consecutive games to start a career with 200 yards passing. And Jameis has played damn well in five of seven starts, including an extraordinary gutsy performance today.
Then there's another 21-year-old, middle linebacker Kwon Alexander, with two interceptions, a forced fumble/strip and six official passes defensed in seven games.
And then there's Ali Marpet, the pride of Hobart already is an above average starting right guard, a position he didn't even play in college.
Yeah, it's early on any 2015 draft pick, but the Bucs have quite a haul to date by any measure. Starting rookie left tackle Donovan Smith isn't garbage, either.
Hope is alive and well, Bucs fans.