Battle Of Elevens
October 7th, 2015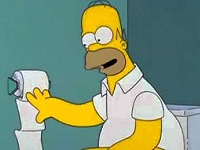 Lovie Smith has declared the Bucs are "on the verge" of victory.
Kwon Alexander says "we're going to show the world."
Numbers are on their side.
While the Bucs have lost a whopping, stunning and sickening 11 consecutive home games, Sunday's opponent in Tampa, the Jaguars, have lost 11 straight road games.
Something has to give for these wallowing franchises.
The Bucs are favored by 2 1/2 points. So the Bucs can't lose, right? That's right. They can't.
Reading and listening to all things Jaguars the past couple of days, Joe finds it compelling that legions of Jags fans and media are questioning the decision to bring back their 4-3 defensive guru head coach Gus Bradley for a third season — after seven total wins in his first two years.
Some are saying, "I told you so." The rest are nodding their heads.
As Joe has written, Sunday represents a Super Bowl of sorts for both teams. There's an awful lot on the line.