Mind-Numbing Quitting Comments From McCoy
September 17th, 2015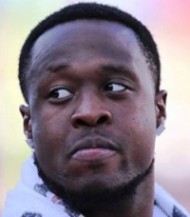 Joe tunes into the Buccaneers Radio Network every weeknight for an education. Players and coaches hop on WDAE-AM 620 and expose their minds a bit.
It was there on Monday that Joe learned of the Bucs' collective mental collapse after one snap. One snap!
Last night, via a take that sent Joe scrambling for cranberry juice and Ketel One, Gerald McCoy said that quitting could have been expected late in the game against the Titans — on opening day, in front of the home fans.
"Coach [Smith] said, 'If you keep watching the film. You always try and find something good in the film,'" McCoy said. "One thing he showed us at the end of the game was how hard everyone was playing. You would think that when the score is like that guys are letting up, or stop doing their job, or just give up, but that didn't happen.

"We [saw] a lot of good things in the film. The score wasn't good, but there are a lot of good things in that film. You take the good things from the film and you build off of that, instead of focusing on the negative things. A lot of negative in the game, obviously, how many points we gave up. But there are a lot of good things that the untrained eye would not see, that professionals inside of the building, the players the coaches that do this, that we see, that we can build off of."
Wow! Joe can't fathom how a player could ever imply that "letting up" or a collective "give up" could be expected on opening day. And McCoy is the face of the franchise and team captain.
Joe's almost starting to feel bad for McCoy and David. The incessant losing is doing something to their brains.