"The Most Sought-After Trade Chip"
August 31st, 2015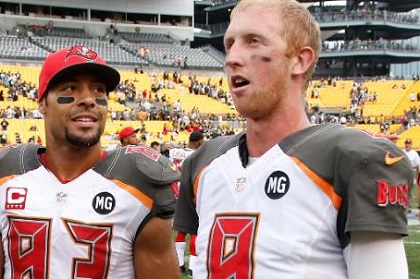 Free Mike Glennon! Joe's all for it. Grab a good trade deal and sign a veteran.
A new CBS Sports report predicts the Bucs will find hungry buyers soon.
Senior NFL writer Jason La Canfora penned a feature this weekend on the prime QB targets when a starter goes down this season. Glennon is Grade A meat, he claims.
There is going to be a contending team that loses a quarterback, or a potentially-contending team that isn't satisfied with what it is getting from its starter. And there will be trade options. Several of them.

I had a personnel man I trust — and whose evaluations have been pretty damn good over the years — rank the available trade options. This guy was pretty adamant that the Buccaneers' Mike Glennon would be the most sought-after trade chip in this scenario.

"He's better than a lot of guys starting in this league," he said.
In the video associated with the report, La Canfora explains why Glennon is sort of everything you want when it comes to attitude, experience and salary for a player in his position.
The Bucs have holes and needs, and a sound backup, one who is sure to explore the free agent market after next season, is not that important to this team. If the Bucs could get a third-round pick for Glennon, or a couple of fourths, Joe would make that deal immediately.