When Will The Losing End?
July 23rd, 2015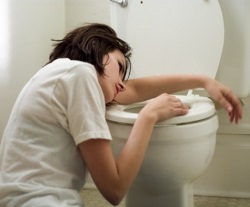 These are rough times for Bucs fans not seen since the immortal Leeman Bennett soiled the sidelines.
Week after week, month after month, season after season, the Bucs lose. And the worst of it is they seem to invent ways to fail, no matter the coach, no matter the year, no matter the quarterback.
Joe is starting to think the culture of losing, which engulfed this franchise in the 1980s and much of the 1990s, has sunk back in.
Joe is confident Bucs fans will start to taste that McMuffin they just wolfed down an hour ago after reading the following note pumped out by BSPN. It's among 50 things to know about the NFL — 50 days shy of the opening game.
26: The Tampa Bay Buccaneers have lost 26 games over the last two seasons, the most of any NFL team in that time.
Joe will ice that cake by reminding folks that this team is 30-70 in its past 100 games. That's difficult to fathom, but it is true.
When oh when will the losing end? Joe thinks that is at least a year away.