Your Saturday Football Fix
June 13th, 2015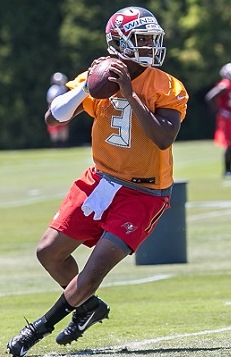 Yes, Joe knows his hardcore readers sit on their recliners, eyes glued to NFL Network, wishing the games airing were actually live. That's a few months away.
In the interim, there is underwear football. In this case, the Bucs put out a video highlighting plays of the final week of OTA practices.
Enjoy.
Video courtesy of Buccaneers.com.
Check out highlights from the final week of #BucsOTAs WATCH: http://t.co/UGrZNxLdxH https://t.co/6XtUxUJvay

— Tampa Bay Buccaneers (@TBBuccaneers) June 13, 2015