Report: Doug Williams Is 2015 Ring Of Honor Choice
May 12th, 2015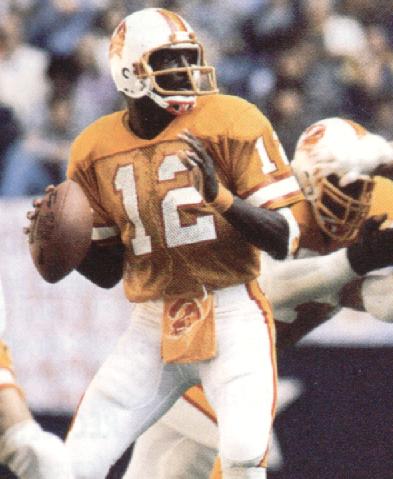 Joe sure hopes this report is accurate. It's a good bet, considering the excellent source.
Former Bucs QB Shaun King, currently of Yahoo! Sports, is reporting via Twitter that Tampa Bay's first real franchise quarterback, Doug Williams, will be enshrined in the Buccaneers Ring of Honor this year.
Williams, one of three quarterbacks to the lead the Bucs to the NFC Championship game (1979), is deserving. And he already was in the defunct "Krewe of Honor" that lived in the old Tampa Stadium. There was even a gameday ceremony for that.
Williams is a hero of Jameis Winston, which makes this an especially great time to honor a Bucs hero.
Joe will have more on this later.