Jump On The Bandwagon
May 25th, 2015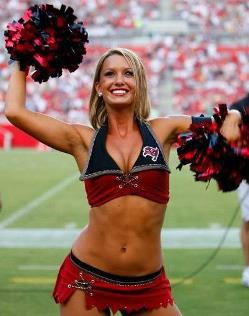 Yes, the bandwagon is welcoming newcomers on board.
That's the Lightning bandwagon, in which suddenly, with the Bolts now one win from the Stanley Cup Finals, has virtually everyone in the Tampa Bay area a hockey expert like the guy sitting in the corner of the bar in Moose Jaw, Saskatchewan, drooling over Kathryn Tappen on NHL Network.
But that is not the only bandwagon preparing for new fans.  Joe's referring to the Bucs bandwagon, which Bill Barnwell of Grantland.com believes will be driven by "America's Quarterback," Bucs signal-caller Jameis Winston.
Barnwell, who likes to swim in stats, noted the crazy record the Bucs had in one-score games (1-8) and that with an upgrade at quarterback like Jameis, the Bucs could turn the NFL on its ear this fall.
Even beyond the numbers, it's worth pointing out that the biggest year-to-year improvements (like the 2012 Colts and 2013 Chiefs) come when teams swap out replacement-level quarterbacks for competent-or-better passers. Even if you're skeptical of Jameis Winston as a pro passer, it's hard to imagine he'll be worse than the combination of McCown and Glennon. I say this with trepidation in my heart: The Tampa Bay bandwagon is back and open for business.
This take has been in Joe's head for a while. Joe can't count how many times he had heard Warren Sapp say last offseason that it will take two years for the Bucs to become comfortable with Lovie Smith's defense. That the light bulb will flicker in the second season.
Joe still thinks a six-win season is an admirable goal — again, any time a team triples its win total from the previous season, that is solid progress. If the Bucs do shock people and make a run for a wild card berth, it will be because of the defense, not so much Jameis.
Joe just isn't going to put that kind of pressure on a rookie quarterback with too many questions up front and a shaky at best run game.