Happy Memorial Day!
May 25th, 2015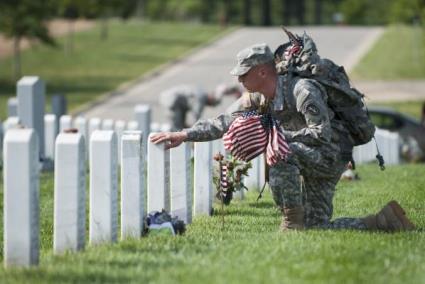 Joe just loves the summer. No more coats. No more cold. And when women wear less and less clothes, there is no way in Joe's eyes that is a bad thing.
It also helps that the summer is traditionally bookmarked by three-day weekends, with America's birthday right smack dab in the middle.
If you are like Joe, at some point today you will throw raw meat on the grill, and crack open a beer (or more). So please take a moment to remember the men and woman who paid the ultimate sacrifice to allow us to guzzle beer, ingest mass quantities of meat and throw (digital) rocks at each other when discussing the Bucs.
Enjoy the day and remember the heroes. As Joe's old man, who was a naval officer in the Pacific theater in World War II, used to say, "Heroes didn't come home."