Evan Dietrich-Smith Changed His Name
May 6th, 2015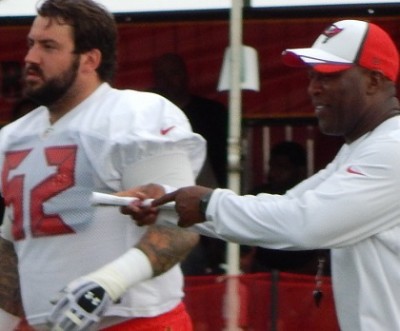 In a move lacking the swagger of former Bucs sackmaster Greg White becoming "Stylez White," Bucs center Evan Dietrich-Smith is now playing under a new name.
No, it's not Edward StickyBalls. He'll now be known as Evan Smith.
The Buccaneers gave word of the change today without an official explanation. Surely, Smith has some of sort of personal/family reason.
The change could make things interesting on Buccaneers' jerseys. Will he wear "E. Smith" on his back, while Bucs rookie tackle Donovan Smith wears "D. Smith?"
It sure could get messy when Logan Mankins has to make place cards at the next barbecue, if he can find a suitable grill and yard.