"A Neon Deal For A GM"
May 6th, 2015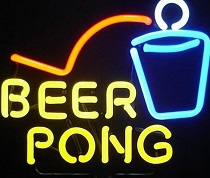 Man, Joe is enamored by the hefty set of footballs carried by Buccaneers general manager Jason Licht. The man traded up into the second round for a Division III offensive linemen, Ali Marpet, and likely needs him to start.
Joe is not alone.
Personnel guru Charles Davis agrees that Licht made the fearless play when other linemen, guys who played dozens of games against premier college competition, were available.
"It's one of those things that becomes a neon deal for a GM, if the Division III guy doesn't work out," Davis said in an NFL.com podcast. "You're actually protected if you take a guy from a power conference.

"I'll put it to you this way, I admire Jason Licht. 'Forget the book. I like this guy. I'll take the heat if it doesn't work. I'm going to go make it happen and try and help out my quarterback.'"
Joe sure is rooting for Marpet. The Bucs will be putting a lot of pressure on him and fellow rookie Donovan Smith, the likely starting left tackle.