Daniel Jeremiah: Bucs Primed To Repeat
May 6th, 2015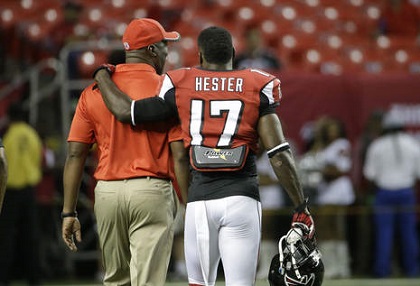 Joe had high hopes listening to the post-draft podcast of noted NFL Network draft gurus Daniel Jeremiah, a former scout Joe respects greatly, and Charles Davis.
Joe was all jacked up to hear good things about the Bucs.
Then Jeremiah started talking about what team would get the No. 1 pick next year. After much consideration, Jeremiah believes the Titans and Bucs will battle for that honor in 2016. Jeremiah says the winner (loser?) should be the team whose quarterback struggles more.
Charles Davis didn't disagree.
Joe headed to Walgreen's for Tums and a Valium refill.
This just can't happen. The Bucs can't be mired with two or three wins and thinking about the No. 1 overall pick in late December.
If that's the case, then Team Glazer will need to go coach shopping.