Sunshine State Buccaneers
April 17th, 2015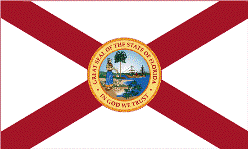 When the Bucs were the beast of the NFC, their romping, stomping best, kicking offenses to the curb left and right, the team was loaded with stud players from Florida.
Warren Sapp, Derrick Brooks, Warrick Dunn, Shaun King just to name a few. It was a winning formula, especially when Miami, Florida and Florida State were the kings of college football.
In those days, you had to beat the state of Florida champion to win a title.
With Florida State, Florida and Miami once again filling the NFL Draft with top-shelf talent, Joe's good friend Justin Pawlowski of Scout.com thinks it is time to revert to those good ol' days.
Why stop with FSU? If the Buccaneers are looking for offensive line help, and they should be, all eyes need to be on Gainesville. The Gators produced one of the most athletic tackles in this year's draft in D.J. Humphries, but it doesn't stop there. OT Chaz Green has been getting some increased buzz and could be a late round steal in the 6th round. OG/OC Max Garcia has also seen increased buzz and could also present himself as a day 3 steal.

Offensive linemen aren't the only position the Gators produced. Matt Jones could be a nice day 3 pick as a big running back that can carry the load. The Bucs have also shown significant attention to for Gators DT Leon Orr, who's projected as a day 3 pick.

Let's not forget about Miami. Denzel Perryman might be my favorite middle linebacker in this draft, but his style doesn't really fit what Lovie Smith likes to do on defense. I know the Bucs really like OT Ereck Flowers, but he'll likely be gone by round 2. However, Phillip Dorsett's speed would fit in any offense. Dorsett could be a steal if he falls to the top of the 3rd round, and fit that slot position with the Bucs. The Buccaneers could also use a pass rusher, and Miami's Anthony Chickillo might end up being a steal at the top of round 4
Hey, it worked once, why not again? Joe is rather fond of this concept, especially with Tampa Bay out of the NFC Central (now NFC North), and playing in Chicago and Green Bay each season. And let's not forget guys from Florida playing college ball out of state.
Pawlowski has a Bucs mock draft only players from Florida selected by Bucs general manager Jason Licht. You could do a whole lot worse, that's for sure.