Jameis Watch: Risky Business
April 19th, 2015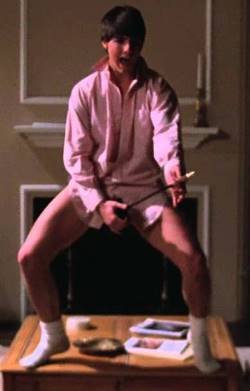 Crab-legs-stealing, BB-gun-shooting, obscenity-hollering, Heisman-Trophy-winning, former national champion James Winston, the pride of Florida State University, continues to look like a much better quarterback prospect than Mike Glennon and Josh McCown.
It's Joe's daily nugget on the Jameis Watch, celebrating the best quarterback to wear No. 5 ever in the state of Florida.
Yes, Joe knows the haters attack prospective Bucs quarterback Jameis Winston for his picks. Joe has written about how this likely is trivial for NFL teams.
Former seven-year NFLer turned talking head Matt Bowen of BleacherReport.com broke down some of the nastiest of Winston's interceptions to see if there is cause for concern. In the long run, Bowen says, no.
Does Winston take too many risks? Yeah, I think he does. That's why you see him forcing the ball at times into the smallest of windows instead of checking it down. But he plays with so much confidence that he isn't afraid to challenge anyone with his ability to sling the ball. And because of that, there are a lot of positives on the tape.

Like I said above, this is the time of year when everyone's flaws are exposed. But I would still be shocked if the Bucs passed on Winston. Even with the interceptions and the sometimes head-scratching decision-making, Winston is the top quarterback in the 2015 class based on projecting talent and the pro-style skill set he will bring to the league.
With proper coaching, Winston can refinte his game and not be so risky. In Joe's eyes, there is nothing uniquely risky about drafting Winston.