"God-given"
April 27th, 2015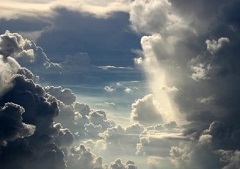 All things Tampa Bay usually make former 10-year NFL fullback Heath Evans cranky. The NFL Network analyst is nearly always grumpy about the Bucs.
But his tune changes when he talks about Jameis Winston.
In this NFL Network, Xs and Os look at drafting Marcus Mariota or Winston, Evans is all jacked up about what Winston does on the football field. Multiple times he talks about "God-given" talent and feel for the game.
"Every year we get these project quarterbacks and we say, 'Oh, if he could see this. Oh, if he could do this.' So many of the great quarterbacks,  you played with one, Eli Manning, a two-time Super Bowl champion, what makes them great, you can't teach. It is God-given. Jameis Winston has it," Evans told former Giants center Shaun O'Hara.
This takes Joe to the often overlooked fact about Winston; he is finally a full-time quarterback for the first time. Winston's commitment to playing baseball ended earlier this year.
Take all that 21-year-old talent and leadership, and add significantly more film study and practice time, and it's easy to see why the Bucs will see Winston as the most attractive quarterback in three short days.