Report: Bucs Will Court LB Bruce Carter
March 10th, 2015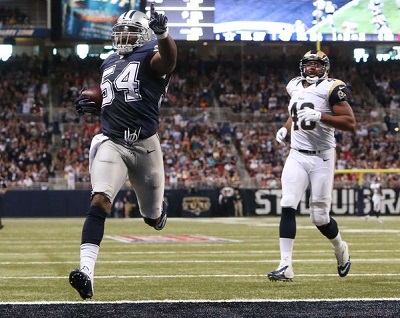 It looks like Lovie Smith has gotten a thumbs up from his old pal Rod Marinelli, the Cowboys' defensive coordinator.
The Bucs, per FOX Sports, will bring in Cowboys starting strong side linebacker Bruce Carter, the former 2011 second-round draft pick out of North Carolina.
Carter, 27, battled a thigh injury last season, making eight starts in 13 games.
Perhaps Lovie Smith is thinking takeaways, as Carter had a whopping five interceptions last season, tops in the NFC.
Joe would love to see the Bucs upgrade their linebacker corps. No, there's no evidence the Bucs view Carter as a potential middle linebacker to departed replace Mason Foster.