Smokescreens
March 23rd, 2015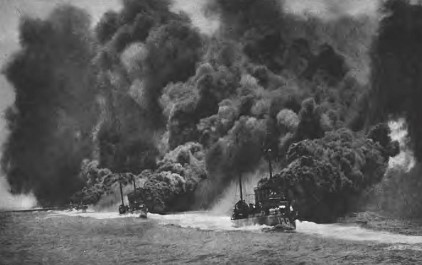 Yes, Joe knows Lovie Smith floated the possibility from the NFL Owners Meetings in Phoenix this weekend that the Bucs could trade down and pass on Jameis Winston, which would make all the knuckledraggers happy and all but kill off Bucs fandom for a generation.
Heavy metal head-banging Jason La Canfora of CBS Sports isn't buying this rhetoric. LaCanfora is "this close" to penciling in Winston to the Bucs with the draft now some five long weeks away.
And the more the draft comes into play and the more quarterback-needy teams study the available talent, the more I become convinced that Marcus Mariota is going second overall. I remain in the camp that says this isn't a Tampa smokescreen – the Bucs brass is increasingly sold on Jameis Winston with the first-overall pick – and while Mariota's Pro Day was far from convincing and several teams still harbor doubts about how pro-ready he is, the old rules of supply and demand will apply.
Yes, Lovie is known to speak half-truths (Darrelle Revis, blade-in-the-thigh Mike Williams and, oh yeah, Mike Glennon is the quarterback of the future yet he was benched twice for turnover-prone, never-been Josh McCown). But this still scares the hell out of Joe; the Bucs would pass on Winston.
Joe is convinced if Team Glazer signs off on such a move, then it proves what Joe has been saying for years: that in the age of rivers of TV revenue, ticket sales for NFL teams are no longer a primary concern.
Good luck selling any season tickets if the Bucs don't draft a quarterback and trot out the SOS they have been for far too long.
Yes, the Bucs have many holes. None larger than quarterback. This is not the year to trade down under any circumstance.