Bridges
February 15th, 2015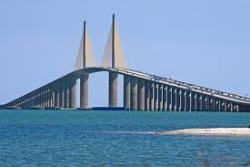 Of course, Joe, like many, thought Lovie Smith was settled on using Josh McCown as a bridge quarterback of sorts for Jameis Winston — that McCown would start until Winston was deemed ready to rock and roll.
That concept got blown up last week.
But hold up, says Phil Savage. The former Browns general manager, Bill Belicheat disciple and current talking head appeared on the SVP and Russillo Show, heard on BSPN Radio, and Savage claimed that, yes, the Bucs can still use that bridge. And that bridge's name is Mike Glennon.
"Well, I think [the Bucs] have definitely have signaled they are going to take a quarterback," Savage said.

"And you know, with Glennon, we had this conversation in our [production] meetings, with Glennon being the choice as backup, yes, it was a monetary decision but at the same time, Glennon could probably give you four to six to eight games if you decide to take Mariota and give him some lead time, sort of a redshirt time, for the first part of the season sort of like Jacksonville did with Blake Bortles."
Well, this is the first time Joe has heard McCown was starting only because of his contract. That really doesn't pass the smell test. Not only did Lovie Smith say all along he was playing the 22 players that gave him the best chance to win, but Anthony Collins was benched for the final month of the season, and he sure had a fat contract.
Now if Savage was trying to claim McCown was let go for a combination of his rotten play and his contract, that's a different story.