Stop Playing Maxwell Smart!
January 30th, 2015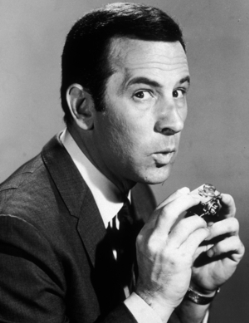 The dot connecting sect of the Marcus Mariota Gang erupted in glee yesterday when Adam Schefter became the second BSPNer in recent weeks to knight the Oregon quarterback as the first overall pick in April's draft.
Never mind that Mariota hasn't been interviewed by the Bucs. Never mind he has a bum shoulder. Never mind he hasn't had a pro day. Never mind he has never diagrammed a play for the Tampa Bay. Never mind the NFL Scouting Combine is a month away.
This dot-connecting (without the dots) tmany Bucs fans are enamored with irks Andrew Astleford of Fox Sports Florida. Hold up, Astleford said, this anointing of Mariota is premature jocularity.
But a rush to understand doesn't always include wisdom.

Say the hires of Koetter and Bajakian mean the Bucs have chosen to make Mariota the top pick. Would it not be concerning that Lovie Smith and Jason Licht made up their minds after brief looks in Pasadena, California, and Arlington, Texas? Would it not be concerning that they made their choice before deeper scouting and the chance to use each possible tool at their disposal prior to draft day?

A rushed process would be no right way to approach the most important choice of their time together, a choice that may make or break their regime in Tampa. It would be like buying a house sight unseen. It would be like entering into marriage with someone after a coffee date at Starbucks. It would be silly and reckless, especially considering the pair must produce fast after the 2-14 failure last season.
Astleford is right on the money except for one small element. Joe actually thinks if the Bucs do draft a quarterback, then it would buy Lovie Smith another year.
If the Bucs don't draft a quarterback, stick with turnover-prone Josh McCown, and have another season that smells like a port-a-potty in July, then Lovie is in deep s(p)it.