Time For Michael Johnson To Appear
December 21st, 2014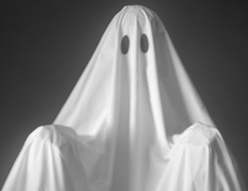 Joe gets the sense, though nothing has been confirmed, that Anthony Collins will never start at left tackle again for the Bucs. He may never play another snap.
Last week, Collins was, in NHL terms, a healthy scratch. He was benched for awful play, replaced by right tackle Demar Dotson. Collins seemed shocked.
A guy more invisible than Collins is his free agent brother in arms, Michael Johnson. The defensive end has had a ghostly season. He is rumored to be on the roster, alleged to have started many games, but in most games, you'd be hard-pressed to prove it.
It may be do or die for Johnson. In his only game against the Packers, coming just 15 months ago, Johnson racked up seven tackles, one for loss, 1.5 sacks, a forced fumble and a pass defended.
That is way more production than Johnson has in starts for the Bucs. If Johnson has any kind of similar luck against the Packers, it just may save his days as a Tampa Bay defender.
Pardon Joe for being suspicious Johnson will dominate today.