Jameis Watch: Uncovered
December 26th, 2014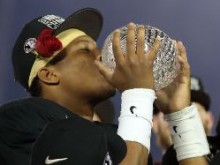 Crab-legs-stealing, BB-gun-shooting, obscenity-hollering, Heisman-Trophy-winning, national champion James Winston, the pride of Florida State University, continues to look like a much better quarterback prospect than Mike Glennon and Josh McCown.
It's Joe's daily nugget on the Jameis Watch, celebrating the best quarterback to wear No. 5 ever in the state of Florida.
Yahoo! and other media outlets raised an eyebrow over the Sports Illustrated regional magazine covers rolled out this week featuring coverage of the inaugural college football playoff teams.
Can you explain the difference?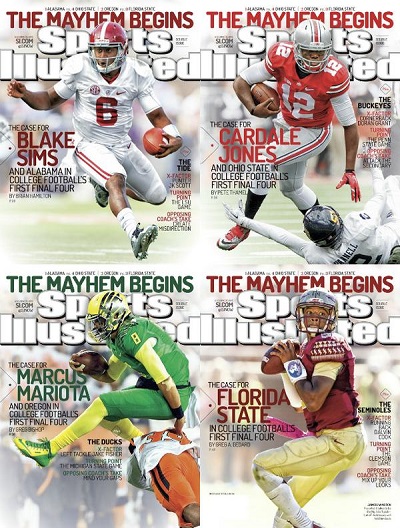 Joe gets those who are bitter about it, but Joe can't claim this is some sort of conspiracy against Jameis, though it probably was. Sports Illustrated did put his photo on the cover, so why not go all the way?