"A Little Beat Up"
December 25th, 2014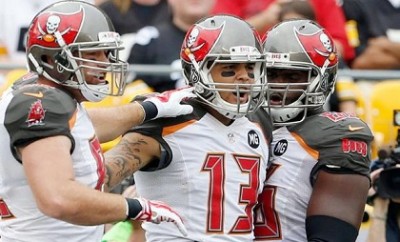 Thinking about Mike Evans' future is enough to generate a Christmas smile from even the most downtrodden Buccaneers fan.
But it's even better to hear Evans talk about the state of his game.
Evans did just that this week, and SportsTalkFlorida.com has the quality video.
Among the highlights, Evans says his legs "are a little beat up" but the proverbial rookie wall didn't hit him, possibly because he missed a game and had some midseason rest. There's plenty more.
Enjoy.