Two For Glennon, Three Against
November 4th, 2014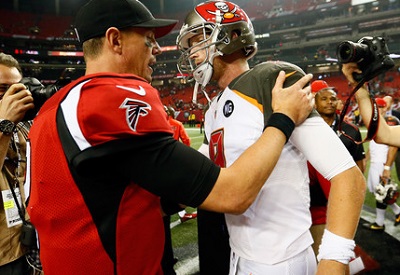 There are plenty of ways to evaluate Mike Glennon through his five starts this season. Hopefully, Lovie Smith will do the only smart thing and keep starting Glennon through December.
Using the most basic of measuring sticks, Glennon had two strong starts — Pittsburgh and New Orleans — followed by three bad ones against the Ravens, Vikings and Browns.
Glennon's arrow is pointing down and he looks nothing like a potential franchise quarterback should after 18 career starts.
Throw in his lack of mobility, an arm that looks more noodle than cannon lately, and increasing brain cramps (keeping in mind Glennon's mental game is on of his top strengths), it's clear that Glennon needs a radical turnaround in the second half of the season to be a starter next season.
And Joe's not just talking about being a Bucs starter, but a starter candidate anywhere.
On the mythical quarterback-of-the-future meter, Glennon is 2-3 this season — two good starts and three bad. He's going to need to finish 8-5 to have any shot of leading the Bucs offense next year.