Johnthan Banks Is Not Satisfied
November 8th, 2014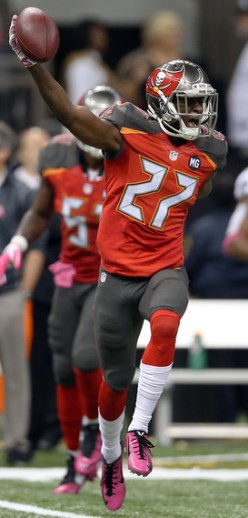 Joe knows some haters like to pick the Bucs apart. We are talking about a 1-7 team here, people. But stop with the nonsense that Lavonte David is not playing well. David is the least of Lovie Smith's concerns.
Another player who Joe hopes Lovie has stopped worrying about is Johnthan Banks. The second-year man from Mississippi State is arguably the best cornerback on the roster.
It blows Joe's mind that Lovie did virtually everything but go all voodoo witchdoctor to make sure that slug Mike Jenkins was starting over Banks.
Right there is when Joe started having serious doubts about Lovie. Really, Mike Jenkins?
In this video below from Buccaneers.com, Banks talks about his development as an NFL corner. In short, Banks is not satisfied until the team starts winning.