How To Attack The Browns
November 1st, 2014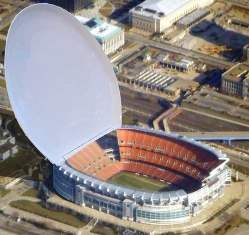 The Bucs are 25 hours away from kickoff at the famed Factory of Sadness, home of the Cleveland Browns. However, said factory is not so sad these days as the Brownies actually have a winning record, which should gall Bucs fans.
The Browns are getting decent quarterback play. Their defense is playing sound football. But the offensive line is a bit banged up. How should the Bucs battle the Browns?
Emory Hunt has the answer. The Czar of the Playbook heads to the whiteboard to diagram just how the Bucs should scheme their way to victory.