Goldson Doesn't Share McCoy's Loser Approach
November 7th, 2014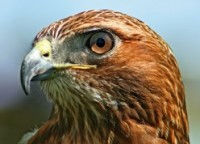 After Sunday's nut-kick loss to the Browns, Gerald McCoy spoke out and said he didn't think anybody on his team is upset enough about losing.
Dashon "Hawk" Goldson was not on board with that call.
Speaking last night on the Buccaneers Radio Network, Hawk offered candid feedback on McCoy's take.
Goldson prefers a more professional approach to losing.
"I don't agree with what he said but I understand where he was coming from," Hawk said. "I just think, we have a lot of football left, one. I think everybody is a little upset about losing or where we are, you know what I'm saying. But it's like people don't dwell on what they can't control. You know, it's time to move on, suck it up. We lost. We can't do nothing about that besides correct the film, learn the mistakes you made and move forward.

"I understand you don't have to mope around just because we lost a game. Me personally, if we lose a game, I'm upset, of course, but I'm not going to act like it's the end of the world. I'm definitely going to have sit back and reflect and see what happened and just move on from there.

"I don't need to be negative or walking around all sad. But I feel exactly where [McCoy] is coming from. Some people handle wins and losses different."
For those who missed it, here is McCoy's take: "I don't think anybody is upset enough with losing. Every time the game is over we sit here and say, "Oh, they made a play, we didn't. When are we going to get tired of that?"
Joe suspects other Buccaneers disagreed with McCoy or, perhaps, weren't happy about his comments. (See Da'Quan Bowers).
Joe's got a solution. Win.