Draft Gods Shine On Bucs
November 30th, 2014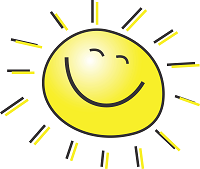 With the Bucs now three games out of the NFC South lead with four games to go, Joe hopes those who engage daily in silly division-title talk will change their tunes.
It's now all about the NFL Draft.
And in that realm, the Bucs caught a break today.
The Jaguars entered Sunday with one victory. They had a roaring comeback win, 25-24, over the Giants.
Jacksonville is now tied with the Bucs and Titans with a 2-10 record, but the Bucs own the tiebreaker because they've played a weaker strength of schedule. The one-win Raiders are the only team worse.
No, Joe's not rooting against the Bucs, but they do need to draft a QB with franchise potential. The least expensive way to do that is to use your own draft pick.