Dixie Chicks at Bucs, Open Thread
November 9th, 2014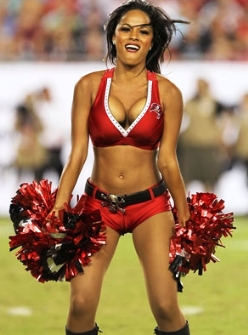 Good afternoon from cloudy and a bit chilly Stadium on Dale Mabry Highway, where two rotten teams will battle for the basement of the NFC South, the Dixie Chicks and the Bucs. Lots of good seats are still available if you want to enjoy this game in person.
Joe is fighting depression. Joe is depressed because the Bucs are so, so bad and Lovie is playing games with fans. It's a sad scene. Oh, in case you still haven't heard, defensive end Michael Johnson is inactive today. As Andrew Dice Clay would say, "It's because he's been inactive all year — OH!"
Bang your keyboard here to get all your frustration out of your bodies. As always, we encourage you to e-mail URLs of illegal video streams among yourselves but posting them here can and will get you banned. Go Bucs!