Vikings At Bucs, Open Thread
October 26th, 2014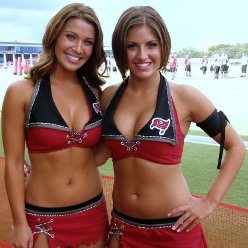 Yes, Joe is at the Stadium on Dale Mabry Highway for the Vikings-Bucs game. As Joe wrote earlier, this has the smell of two teams going in opposite directions, and that smell reminds Joe of a Midwestern cow pasture.
Yes, the Bucs had the bye week off. Color Joe suspicious that all that has befallen the Bucs can be solved in a handful of days.
That doesn't mean Joe isn't rooting for the Bucs. So have at it, bang it here for your thoughts on the game. As always, you are encouraged to e-mail among yourselves URLs of illegally streamed video but posting that here can and will get you banned.
Go Bucs!