"This Isn't College Football"
October 17th, 2014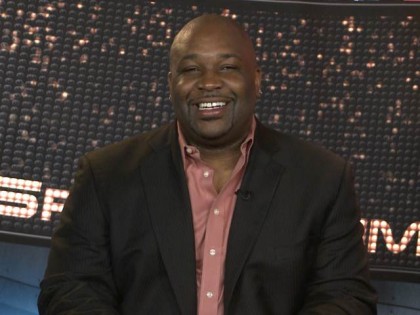 The chorus of former Buccaneers appalled by their team's performance has reached a new crescendo.
One of three quarterbacks to lead the Bucs to the NFC title game, Shaun King of NBC Sports Network, says the Bucs have a Division 1-AA pasty feel about them.
The multiple blowouts early in in this season has King down.
"I think the disturbing part for me is this isn't college football. So very rarely does that happen," King said on WDAE-AM 620 yesterday. "And to think that we've been beating by 30+ twice already in the first [six] weeks, that's pretty alarming for me. It shows me that the Bucs don't have a problem. They have multiple problems.

King was a huge critic of the vision and plans of Greg Schiano and former rockstar general manager Mark Dominik. King says the Bucs are terrible now, too, but there's a difference.

"I think everybody gets an "F," if you're going to be fair and objective. I think the difference is I have confidence Lovie can get it fixed," King said. "I think the Bucs have two major problems: none of their stars are playing like stars .. and they have six guys starting that should be on a team's practice squad. And they're playing they should be on the team's practice squad."
King's confidence in Lovie is an interesting point. Last week, an exclusive JoeBucsFan.com poll revealed 60 percent of fans were anywhere from "confident" to "totally confident" in Lovie. Joe's going to run that poll again in the next couple of days. Will the results change?