McCown Returns
October 20th, 2014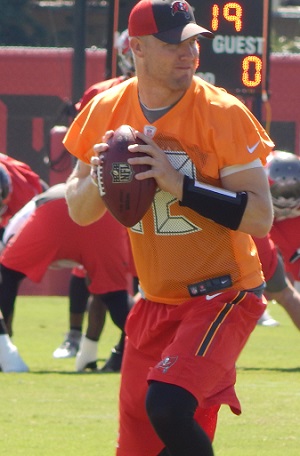 Heeeee's back!
The former Bucs starting quarterback, who never officially was named a backup by Lovie Smith, was back on the practice field this afternoon for the first time since injuring his thumb in Atlanta on Sept. 18.
McCown completed his first 10 passes of the session of practice open to media. McCown sure looked healthy. His healing throwing thumb had white tape on it.
Lovie Smith addresses the media at 3 p.m. Hopefully, this time Lovie will expect questions about who will start at QB on Sunday.