"Hawk Radio" Highlights
October 25th, 2014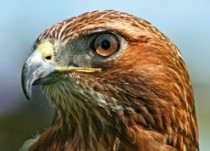 What's more chill than Dashon "Hawk" Goldson sitting down with Ronnie Lane every Thursday evening on the Buccaneers Radio Network?
Joe knows of no more mellow vibe on the airwaves. It also can be revealing.
Joe presents "Hawk Radio" highlights:
*During a visit to ESPN SportsNation during the bye week, Goldson revealed Marcellus Wiley was cracking on the Bucs and he didn't like it: "Keep it to a minimum, Chief."
*Goldson didn't paint the prettiest picture about his healing ankle: "As the day go on, you know, it starts swelling up on me, starts feeling sore, the more I do on it. But my thing is, I'm just trying to push through that. I'm trying to get back as soon as possible. … Can I play? Yeah. But, you know, 'how much can I?' is the question. Hopefully, that adrenaline will take over. You know what I'm saying, to make up for the rest."
*How has Hawk been keeping fit with limited running?: Stairmaster, swimming pool and weight room.
*On the Bucs' defensive struggles: "We're still trying to find each other's strengths and weakness. At the same time, we're still trying to figure out, I mean, if we can trust each other. That's how it seems to me."…  [Understanding what we're doing] and "how important the next guy is counting on you" to perform your exact assignment.
*Hawk's impressed by Mason Foster's weight loss.
*On baseball players having fantasy football teams: "I'm sure them baseball players wish they could come throw them pads on."
*Baseball is boring for Hawk except during the playoffs. "Now's the only time I can pay attention." … "Shorten up some of them innings."
*Hawk's ready and willing to play 1-on-1 basketball against Demar Dotson after the season. "He ain't going to do nothing but back me down. … You going to bully me or are you going to play basketball. If you're going to back me down, don't call no fouls."
*"Not hustling" was among Hawk' stated problems against the Ravens as he watched from the sidelines.
*On his overall feeling for Sunday: "I'm tired of getting these whoopins, man. It's time to put a whoopin' on somebody. It's definitely been hard just sitting there watching.
*Hawk is intrigued by the pregame Bucs locker room and wonders what players are thinking about when they're preparing. He said he's used to music playing and guys being loose, but Lovie Smith doesn't want locker room music. "We all gotta have our headphones on."
*When sidelined like he's been for a couple of games this season, Hawk revealed that his pregame preparation is no different, from asking the strength coach to stretch him out to playing the game mentally, coaching, and going after referees. "The Saints game, I'm in there cussing out refs, I had to cut myself back. … I know Coach is looking at me, "what's wrong with this fool?" Goldson went on to say he wonders whether there's something wrong with him because he's so into every second of every game — playing or not.
*On Gerald McCoy saying the Bucs defense has been playing soft: "He's right."