Moving Mike Glennon
October 25th, 2014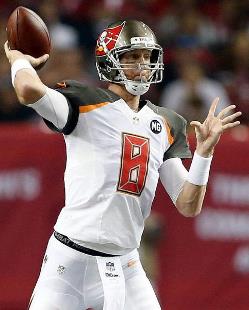 The one thing you cannot call Bucs starting quarterback Mike Glennon is mobile. Oh, he's not a total totem pole. He can move a little bit in the pocket.
But moving the pocket for Glennon? That's different. But that is just what Emory Hunt of "Football Gameplan" suggests the Bucs should do.
Hunt explains with his whiteboard breakdown of the game in this video.