"They Will Show Up"
September 25th, 2014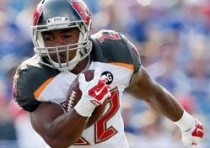 This is how low Tampa Bay is right now.
National analyst takes on the Bucs involve thinking about whether the team will come to play on Sunday.
Joe knows there's a percentage of fans who swear by ESPN. They take all things BSPN as gospel. So channeling their spirit, Joe watched Jerome Bettis and Mark Schlereth give takes on the Bucs-Steelers game, via the video below.
Bettis doesn't think the Bucs can hang with the Steelers' balanced offense, but Bettis is certain the Bucs "will show up." How comforting but embarrassing.
Catch the video below.