The Stats Are In
September 23rd, 2014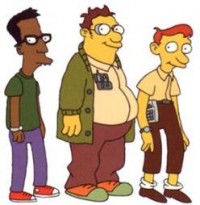 So many fans love numbers. Take the "19-and-9" crowd, aka the early members of the Mike Glennon Mob.
These people yelled all around town this offseason about how Glennon was the second coming of Peyton Manning. "With a touchdown-to-interception ratio like that in his rookie season, how could Glennon be anything less than an emerging superstar?" they bellowed.
Well, Lovie Smith didn't think so.
Yes, most stats can be woven, bent, molded and angled in just about any direction that suits the manipulator. Not all stats, but a good majority.
That 19-and-9 was a great example, considering Glennon led the NFL's worst offense last season, despite being gifted endless turnovers and field position by the New Schiano Order defense.
Here are new stats to chew on after every NFL team has completed three games" NFL.com rankings of the Bucs offense:
The Bucs have played a shaky Atlanta defense, a Rams team that allowed 34 points a game when it didn't play the Bucs, and the Panthers.
Joe's not sure how to spin these new numbers. Any ideas?