Gameday Tampa Bay
September 7th, 2014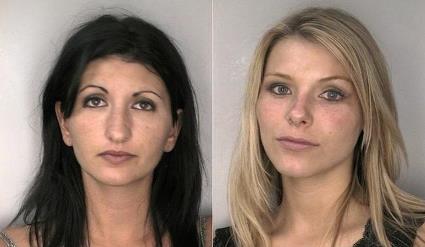 Game 1
Stinking Panthers at Bucs
Kickoff: 4:25 p.m.
TV: WTVT-TV Channel 13, DirecTV Channel 716.
Radio: Buccaneers Radio Network (WDAE-AM 620 and WFUS-FM 103.5 in Tampa-St.Petersburg region); SiriusXM Channel 136.
Weather: Per Joe's friends at WTSP-TV Channel 10, it won't be as hot as one expected for the first game of the season in west-central Florida. Rain chances have been bumped up to 55% in the firest half. Expect a high of 86 at kickoff. The temperature will only drop to 84 at game's end. There will be a very slight breeze that should impact the game.
Odds: Per FootballLocks.com, Bucs -3.
Outlook: Finally, finally, finally. The NFL season is upon us. No more guessing and bickering over the draft. No more wet dreams over free agency. No more tedious training camp practices. No more wretched preseason feces (let Joe be on the record: If it means less preseason games, Joe is 100 percent behind the push for an 18-game regular season schedule).
Right now the big question, as Joe is typing this late on a Saturday evening, is will Stinking Panthers quarterback Cam Newton play or not? He missed practices Wednesday and Thursday with cracked ribs, and Stinking Panthers coach Ron Rivera noted Newton's status will be a game-time decision.
Now yesterday, we learned backup quarterback Derek Anderson, along with Newton, attended the team's production meeting with FOX. Attendance is usually reserved for key coaches and a handful of starters.
Regardless, the quarterback position for the Stinking Panthers is neutered whether it is Newton or Anderson. Newton likely will be in no shape to run. Anderson, well, BUHAHAHAHAHAH! Joe expects the Bucs defense to dominate either way. This is not the Stinking Panthers of a year ago. Their offensive line is retooled with a lot of inexperienced players. Their wide receiver corps has been gutted from last year. They are playing right into the hands of Gerald McCoy and company.
Basically, this game will likely come down to another quarterback, Bucs signal-caller Josh McCown. Both defenses are strong. Can McCown be the guy he was in Chicago last year, and lead the Bucs past a stout defense? We will find out in a few hours.