Redskins At Bucs, Open Thread
August 28th, 2014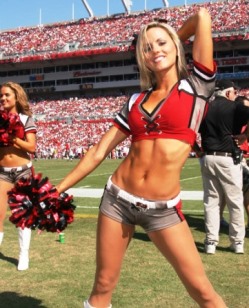 OK boys and girls. Time for the final preseason game of the year and frankly, Joe can't wait for this game to be over. Only two "starters" are starting, guards Patrick Omameh and fan favorite Oneil Cousins..
Notice Joe used the word "starters" in quotation marks.
Bang it here for all the fun stuff with the game and, as always, you may share URLs of illegal video streams among yourselves but pasting said URL in this thread can and will get you banned.
Have fun, Bucs fans.