Preseason: Bucs At Jags, Open Thread
August 8th, 2014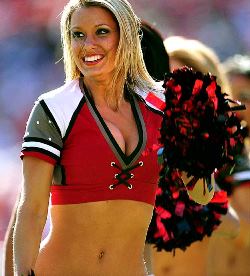 Joe offers his greetings from Jacksonville as the Bucs open the 2014 preseason against the Jags. You should check Joe's Instagram account. All in crystal clear HD.
So there are all sorts of questions for Bucs fans. Too many to list, on both offense and defense. It should be an interesting game if for no other reason than the newness of the Lovie Smith regime.
Bang it here early and often for your thoughts on the game. As always, pasting a link to an illegal video feed will get you banned but you are welcome to e-mail each other a link to a live feed.
Enjoy the game!