Not Buying Smokescreen Theories
August 27th, 2014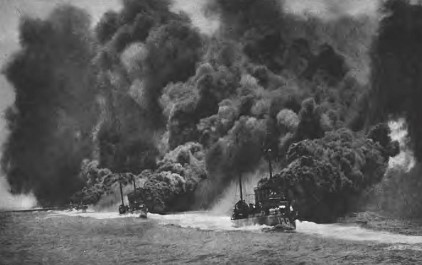 It helps that this past spring and summer, FOX brought back Jack Bauer and "24" for (at least) a season. It gave people who like espionage and conspiracies all sorts of fresh firewood for the noggin.
Since the Bucs brought in sleazy Richie Incognito for a five-hour dinner and chat Monday night, the Bucs reportedly threw in the towel on acquiring 49ers guard Alex Boone but did pull the trigger on a deal to bring in All-Pro Logan Mankins for a price far less than Boone's ransom demand.
Joe has read where some believe bringing in Incognito was nothing more than a smokescreen to either strong-arm the 49ers or to bluff Bill Belicheat, or vice-versa. Joe thinks both conspiracicies are hogwash.
Simply put, the Bucs had zero leverage. The Bucs were the ones who were playing the part of Amerigo Bonasera, needing a favor (Joe could just hear Bill Belicheat asking, "Why did you go to the police?"). Both Trent Baalke and Belicheat would have laughed themselves out of their chairs if Bucs general manager Jason Licht tried to strong-arm them with the threat of Incognito. In both cases, they likely would have told Licht to enjoy blowing up his locker room and watching his quarterbacks get maimed.
If Licht had any leverage, it may have been using Mankins against the 49ers. Licht admitted yesterday he had been talking with Belicheat since late July about prying Mankins out of New England.
In the end, as several publications have reported out of San Francisco, the 49ers aren't going to trade Boone unless someone is willing to part with at least a second round pick, and Boone didn't want to be traded, either.
Regardless, the Bucs got their guard, a damned good one. And Bucs fans may be happier than Josh McCown with the result.