Tom Crabtree Released
May 17th, 2014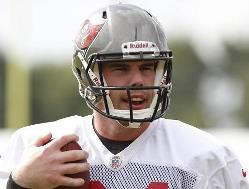 The Bucs today released heavily tattooed tight end Tom Crabtree. This came from the acerbic Twitter feed of Crabtree himself.
@itsCrab: I've been released. Thank you to Lovie and the rest of the new staff for giving me a shot. That's a great group of guys. Expect big things.
This really isn't a surprise whatsoever. When the Bucs drafted Austin Seferian-Jenkins, it all but spelled the end for both Crabtree and Luke Stocker as the Bucs think highly of Tim Wright and, of course, the Bucs signed Brandon Myers as a free agent.