McCoy Plays Clueless On Contract Talks
May 27th, 2014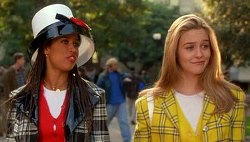 Big news over Memorial Day weekend claimed Bucs general manager Jason Licht reached out to Gerald McCoy's agent to talk about a new contract. Tampa Bay Times beat writer Rick Stroud broke the news.
Well, today McCoy threw cold water on the notion.
Speaking at One Buc Palace after practice, McCoy, with a bit of a twinkle in his eye, said he "don't know nothing about a contract" and said he only "talks to coaches and teammates."
Asked about his agent's comments, McCoy said, "I didn't talk to him, either."
Joe can't say with certainty whether McCoy was joking or not. Joe would lean that way, though. However, McCoy did make it clear he has no interest in talking about his contract until he has a new one to talk about.