Revis Joins The Patriots
March 12th, 2014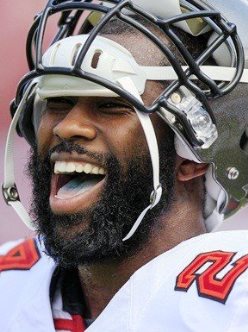 How fitting is it that Greg Schiano's mentor, Bill Belicheat, is now in possession of Schiano's former Bucs savior, Darrelle Revis.
The pipeline of talented Bucs landing in New England continues (at least we scored former Pats Ted Larsen, Albert Haynesworth, Tiquan Underwood and Jeff Demps). SiriusXM NFL Radio is reporting Revis signed a flimsy one-year deal for only $12 million.
Clearly Revis jumped at the chance to win a Super Bowl. And John Elway must be kicking himself for giving Aqib Talib $28 million guaranteed in Denver. Jiminy Christmas! The Broncos could have had Revis for likely a sixth-round draft pick.
The Revis saga is now over, one of the ugliest and most bizarre chapters in Bucs history. Hopefully, it won't be remembered for how the Bucs gave away a healthy Hall of Famer in his prime.